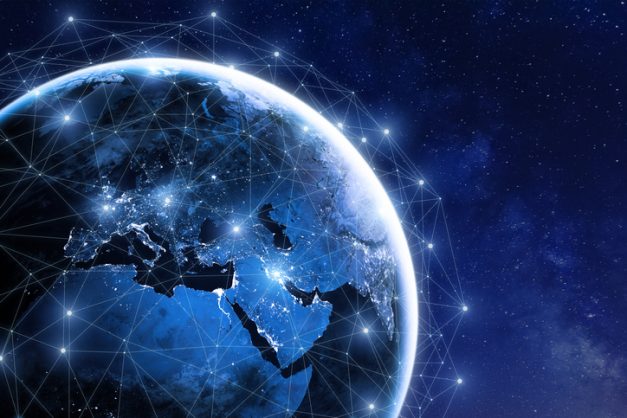 As our world expands and advances in technology so will our outlook on education have to expand and advance. In Thomas Friedman's book "The World is Flat" he discusses different events and technologies that were created that have helped to "even the playing field" between countries. With the fall of the Berlin Wall and the rise of Windows computer, and the launch of Netscape people all over the world gained access to technology and idea that didn't used to have access too. Friedman discusses technologies and ideas that have helped give people ways to communicate, collaborate, and innovate all across the world. Change no longer belongs to the scientists and geniuses of the world it can belong to anybody. And with this technological advances we need to rethink the way we teach the future innovators.
Already we see the changes in technology used in the classroom. Today many classrooms are equipped with different types of technology such as smart boards, computers, projectors, as well as different types of software.
(In this link you can see different types of technology in the classroom: http://modernconsumers.com/types-classroom-technologies/)
Computers are now essential to complete classwork, to research topics, and create presentations. Many classes use research projects as part of their curriculum, teaching students how to research as well as using the project to expand their knowledge on a subject. Many schools today have distance learning as well, so students living in other parts of the world can go to a school miles away, face to face learning is no longer a requirement for your education. As a teacher, we should be trained how to teach students about these different devices and software. Half the time students end up teaching their teacher how to use the technology in their classroom.
With all these globalization shifts we need to prepare our students not only for these advancements in technology, and how they have changed everyday life, but also how technology has changed the workforce and the amount of people competing for a job.